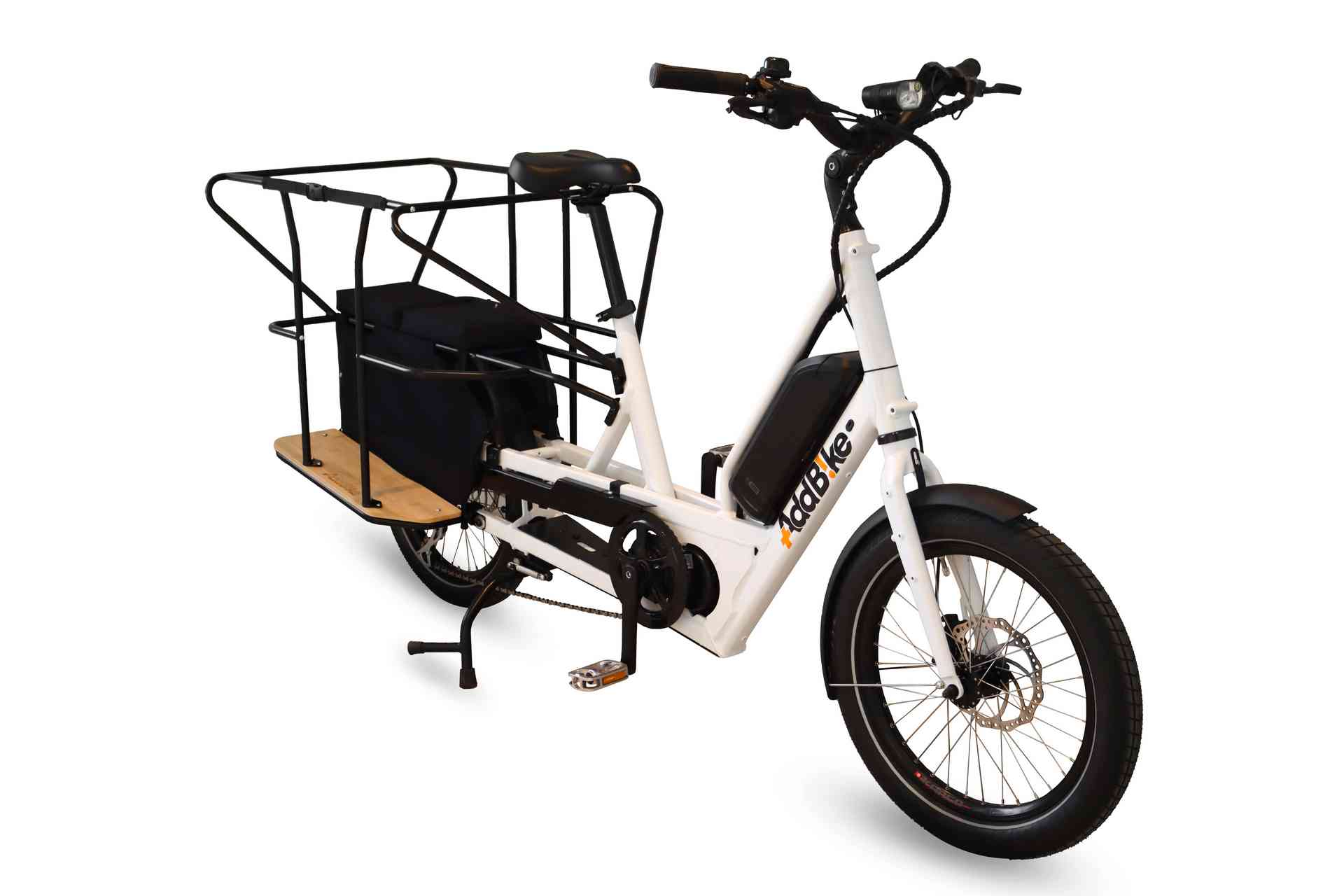 Best Electric Bike
U-Cargo Junior
A lighter version of our electric cargo bike. Compact and strong elrctric bike with a large rear rack that can carry up to two children (with separately bought child seats) or to carry 80kg/176 lbs of cargo.
Buy U-Cargo Junior

15% off E-Bike Insurance
Why protect your bike with cycleGuard? 20 Years of Experience. Whether it's commuting, weekend riding or mountain biking, cycleGuard has the range of cover for all types of bikes. Get a quote...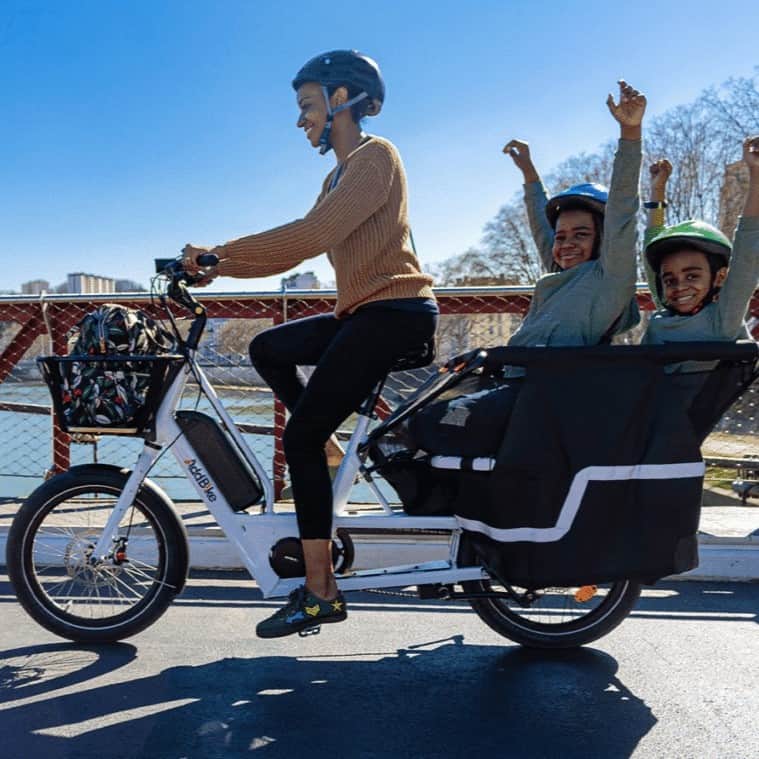 A Family Cargo Bike For Your Everyday Life
Buy U-Cargo Family
"​I bought the Addbike Cargo basic to transport my 2 kids and I'm really happy with my purchase. I was a little worried at first about transporting 2 kids on a bike but I feel safe on this bike and i can fit it in my cellar. " - Laura Dickinson - UK

U-cargo Family

Electric Cargo Bike
The U-Cargo is the only electric cargo bike you need. It has the same perks as an electric three-wheeler but without the drawbacks (size, handling). Designed to improve your everyday mobility.
Buy ​Add-Bike™ Accessories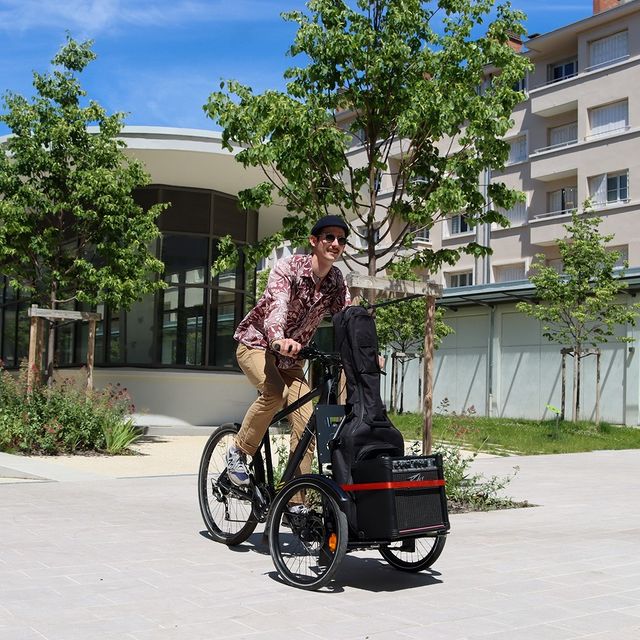 Front trailer
Box Kit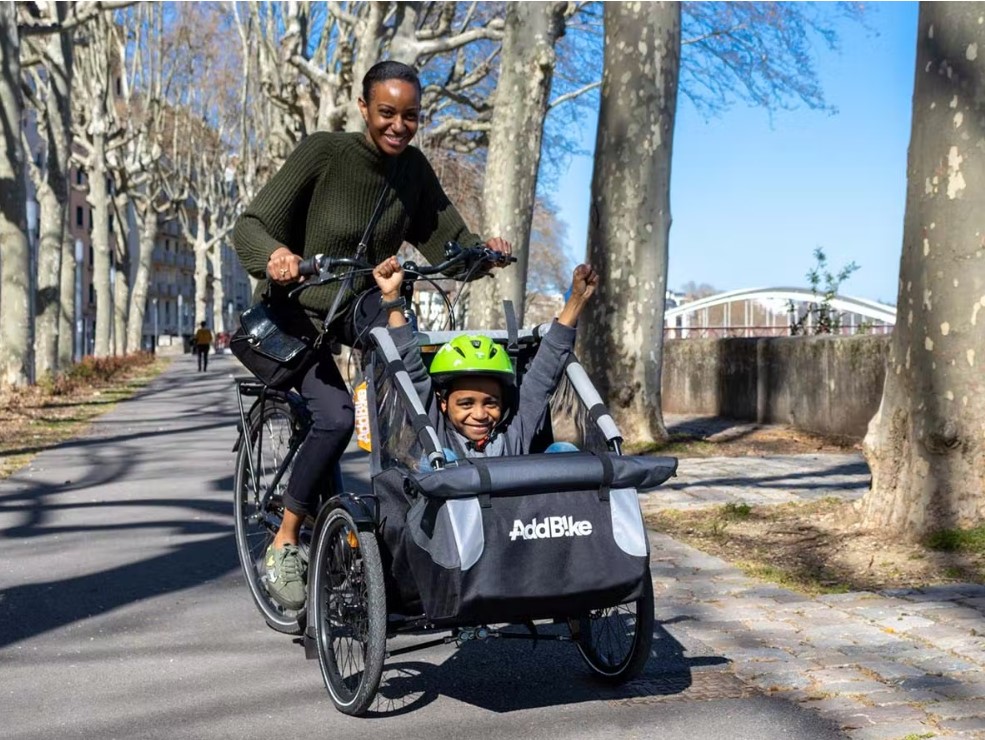 Child Kit
Dog Kit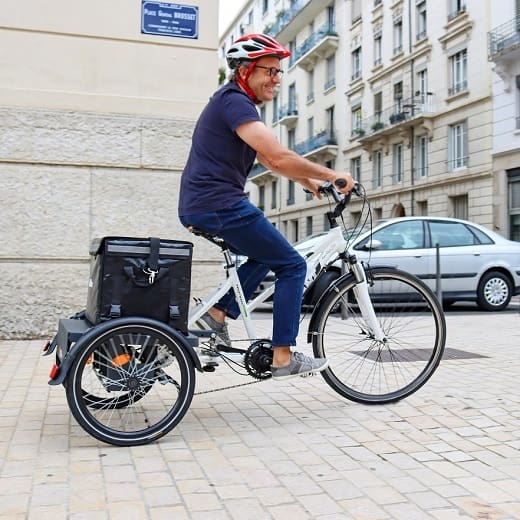 B-Back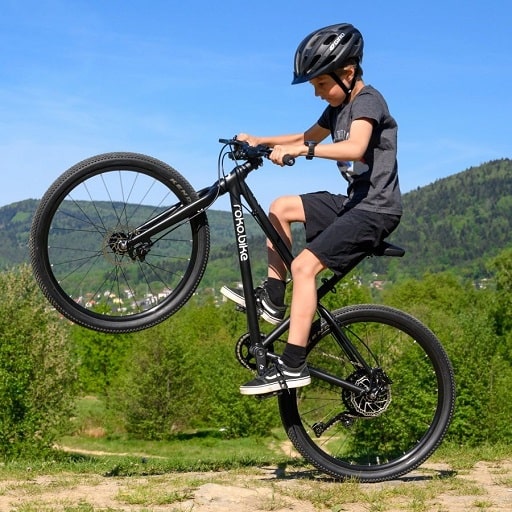 Kids Bike by Roko.Bike™
Roko.bike is a Polish bikes designer and manufacturer driven by passion for cycling and ​engineering expertise. They put all their knowledge and hearts to make the kids bikes the best match to meet the expectations of the most demanding little cyclists and their parents. That is why all, even the smallest details of roko.bike have been designed especially for them. We also ​learnt about the importance of the weight of kids bikes, which is why roko.bike has one of the lightest kids bikes in the world to offer...

Buy Kids Bikes
Three Wheeler Bike

Turn your bike into a three-wheeler-bike, by replacing your bike's front wheel with the Carry 'Box. It will then become a compact and dynamic cargo bike for you to transport any type of loads. The installation of this system only takes a few minutes and is reversible!
Customer Service
We are proud to deliver fast and effective customer service, available 7 days a week in the UK via email or our customer line. We speak English and ​Français...